Door switches side by side, Exec on the left, GTX on the right. Turn the switch to the dot at six o'clock to fold the mirrors. Don't try turning the standard switch.
How to remove the door mirrors. Open the door.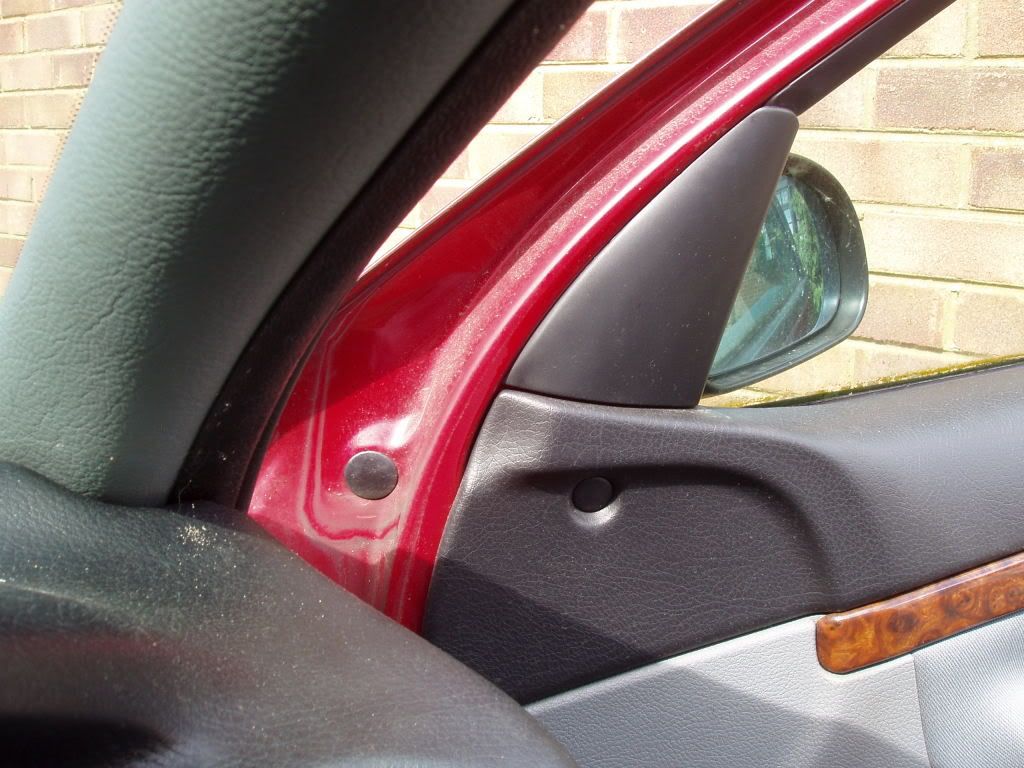 Remove the two round plugs and the triangular cover.
The triangular cover is held by three pegs, and can be pulled gently out.
The rubber bung allows access to the wires from inside the car.
Undo the three screws and remove the mirror. The rubber pad was stuck on mine, take care not to damage it.
Unplug the wires, and the mirror is free.
See the earlier post on how to dismantle the mirror and to swap the outer shell, no need to respray, here.
viewtopic.php?f=28&t=12652#p115163
stealthe