Decided last night that I'd pop the lion badge off the tailgate & see what could be done with it as it was looking a bit manky. Removal is a delicate process - the sucker is really well stuck on there. I used a screwdriver wrapped in an old teatowel to avoid scraping paint & after some careful levering (& a little bit of scrubbing to clean where the badge was) I was left with this: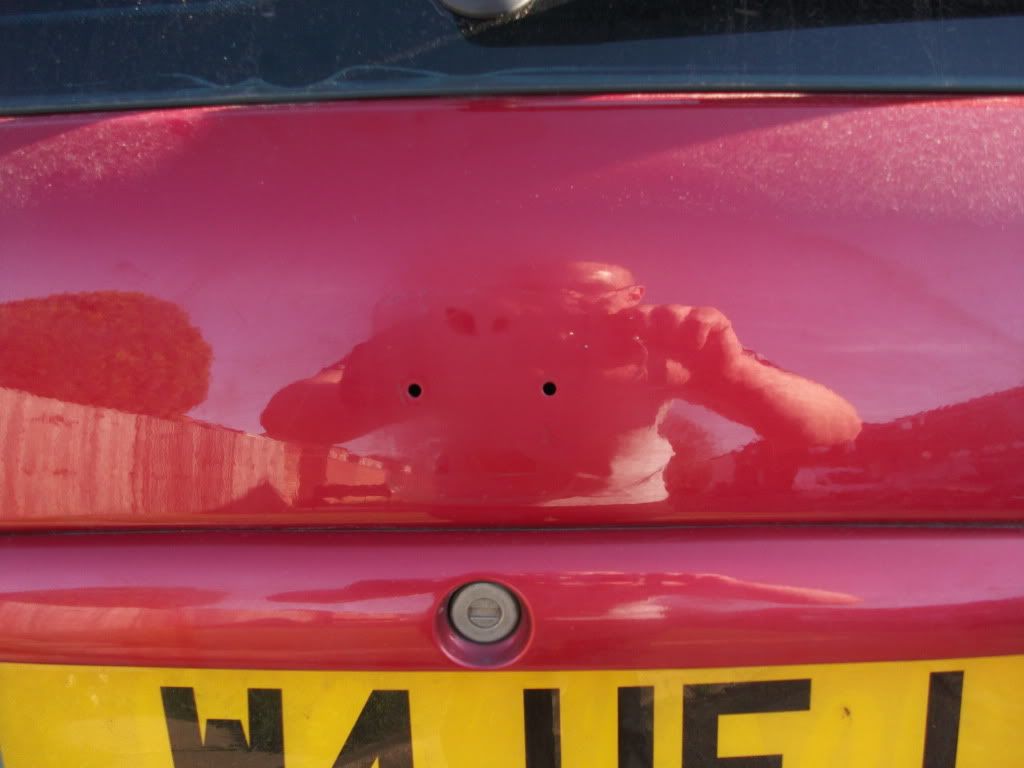 & this: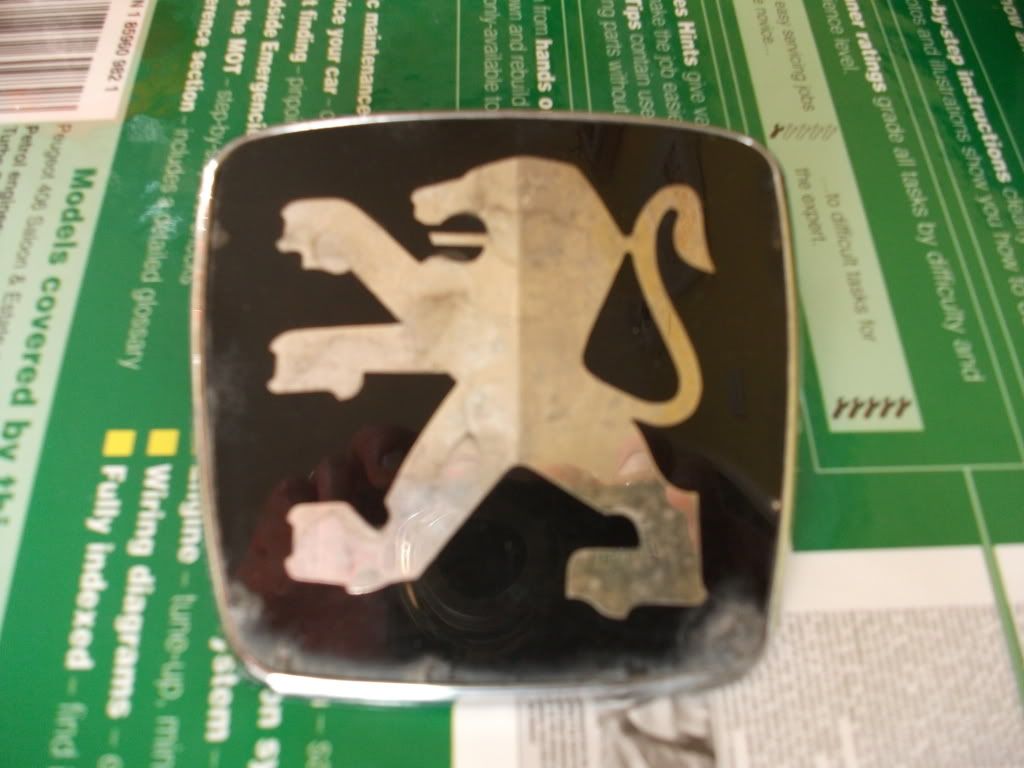 Just to be safe & prevent water ingress I popped a bit of tape over the 2 holes that were left in the tailgate. Then I cleaned up all the sticky sh*te off the back of the badge & left it like this:
(note the 2 locating pins)
After a close inspection, I figured that the logo part would come away from the badge itself & using fingers & brute force I ended up with this:
The logo part wouldn't come apart any more so I binned that & cleaned up the badge to end up with this: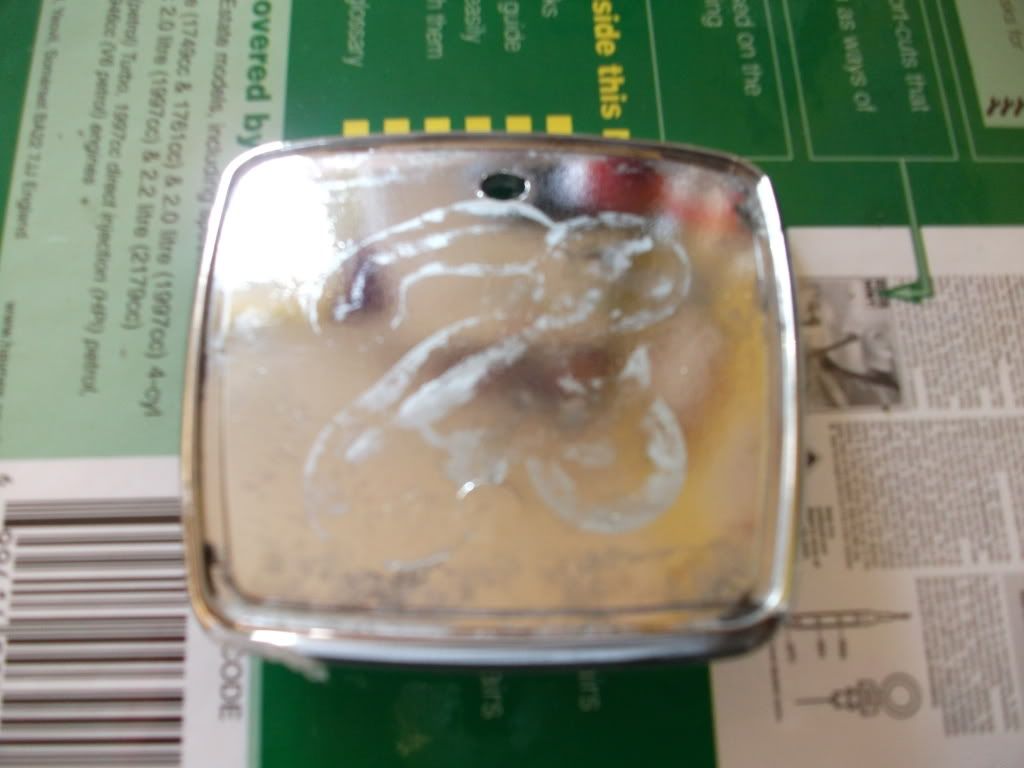 Not too sure what to do next. I'm thinking along the lines of getting a chrome lion from either a later 406 estate or one of the other models & seeing if it would cover the holes when fitted, but if that ends up being a dead end, I've still got the badge to play with.
Anybody have any suggestions?