Moderator: Moderators
1.8 8v
Posts: 26
Joined: Fri Feb 07, 2014 5:41 pm
---
Message me details to putting club stand on here so I can sort it please Suzanne, thanks
---
3.0 24v
Posts: 1333
Joined: Sun Apr 28, 2013 11:02 pm
Location: Coalville, Leics.
I'll be up for that Ady, it's only five miles up the road for me & I aint got a lot on in Oct

See you there Dude DDD.
2002 110 HDi estate, Rapier in monaco blue! ( found quite a bit more power

)
1999 3.0 V6 SE coupe in Diablo Red ( my baby )
2006 206 1.4 16v sport in Aegean blue ( wife's shopping trolley

)
pp2000 owner / user, can offer Diagnostic's / fault code, reading / clearing for beer tokens in Leicestershire.
---
1.8 8v
Posts: 26
Joined: Fri Feb 07, 2014 5:41 pm
Club Leaders / Stand Organisers - If you registered for FCS or since on FCS site for PFC Show/EXPO you WILL have a club pack posted tomorrow. If you are in a group/club that want to exhibit at Donington at our show on 12th Oct and are NOT registered please do so now. Each club with 5 or more cars gets two free entry tickets.
To purchase tickets please visit
www.frenchcarshow.co.uk/store/
£10 per adult in advance quote your club name when booking to secure your club stand!
---
1.8 8v
Posts: 26
Joined: Fri Feb 07, 2014 5:41 pm
Its coming up less than 2 months to go untill PFC Expo at Donnington Park, complete with indoor and outdoor displays, club stands, trade, Armor All Shield Top 20, Rolling Road, Renaultsport Collectors area and much more! To book tickets please visit
http://www.frenchcarshow.co.uk/store/
---
1.8 8v
Posts: 26
Joined: Fri Feb 07, 2014 5:41 pm
Tickets will start to appear in the post later on this week....so if you haven't already done so get your tickets for PFC Expo...£10 in advance at
www.performancefrenchcars.co.uk
---
3.0 24v
Posts: 2535
Joined: Thu Jun 17, 2010 7:53 pm
Location: Yorkshireman exiled in Salop
Contact:
I got an invite via PEG and was thinking of going...
---
1.8 8v
Posts: 26
Joined: Fri Feb 07, 2014 5:41 pm
Just one more week left to secure tickets for the show with a graphic and stand pass for only £10.00 with loads of goodies at the venue and £1000 prizes in the Crystal Cube. Its £15 on the day and 500 cars booked in.
We have also added high end simulators at no charge on the day....
This time next week we will circulate the final stand locations and confirm the excellent list of traders booked in.
http://www.performancefrenchcars.co.uk
Venue - Donington Park and you get 50% discount for the world famous Donington Collection of F1 cars on production of your Expo Wristband. Adults reduced to £5. Over 130 exhibits.
http://www.donington-park.co.uk/about-d ... ollection/
---
how do i get on club stand wouldnt if its ok for me to come on stand that is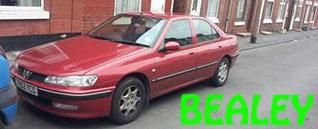 ---