Mrs Doggy & I got back from camper van shopping around most of western Europe at the weekend. a trip that nearly didn't happen as the Dogmobile started slowly losing coolant on our recent jaunt to Devon. I still haven't sussed where its going - best guess is a leaky water pump. It's due
another
timing belt now so I think I'm going to get a belt, whip the covers off and if necessary run the engine like that to see if there's any sign of leakage from the pump. There's no water in the oil, steam from the exhaust or excess pressurisation, so head gasket is unlikely.
Anyway, I tried to avoid taking my trusty steed on this trip - toyed with buying a replacement car but I hate doing that in a hurry. Even explored hiring one as I could get it for "free" on Tesco vouchers, but the 'extras' you have to stump up hard cash for, (overseas travel, limited mileage and so on), made that impractical too. So we crossed our fingers and set off for nearly 1400 miles round Germany / Holland / Belgium / France and back home. Took it a bit steadier than usual and we made it without incident. Should never have doubted......
After a couple of nights in Dusseldorf to see the big caravan/motorhome show, we toured round a load of dealers in Cologne, Bonn, Bielefeld, Osnabruck, (where we got down to 1/4 tank after 702 miles, filling it up took just under 60 litres).

We stopped off to see another camper near the Dutch border and continued to Breda for the night, where we had the novelty of seeing the car disappear into a fully automated underground parking garage they'd somehow stuffed under an old hotel.

Next morning we went off to another dealer near Antwerp, then on to our final showroom near Lille, where we fully expected to fall in love with this little beauty.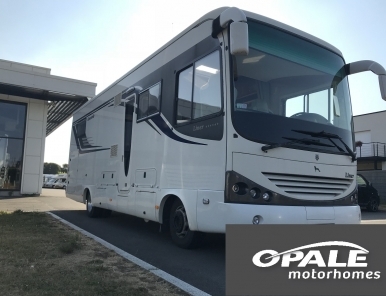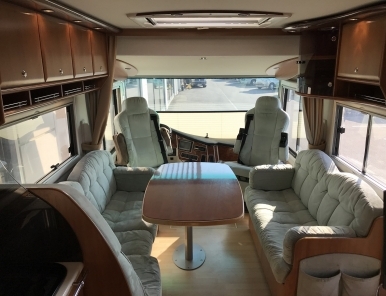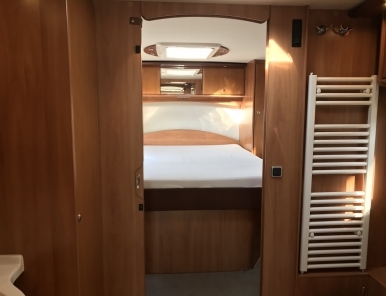 This here's a 2009 Concorde Liner 940M - 9 tonnes of decadence propelled by 240 humourless german horses via a 12 speed auto 'box.
Only to find the outside was as rough as badgers bottom, including badly bodged crash damage, loads of scuffs and scrapes, questionable tyres and 'polished' ally wheels that would never clean up. These mobile gin palaces normally have lovely leather interiors, but this one has a nasty velour alternative.
Everything else we'd seen was too small, too expensive or an impractical layout for us. We had to face the fact that we simply can't afford anything European of the size we want that isn't 20+ years old and tatty with it.

So now we're looking at US RV's back in Blighty.

We drowned our sorrows during our final night in Lille, then set off for home on Friday morning - at which point I noticed this....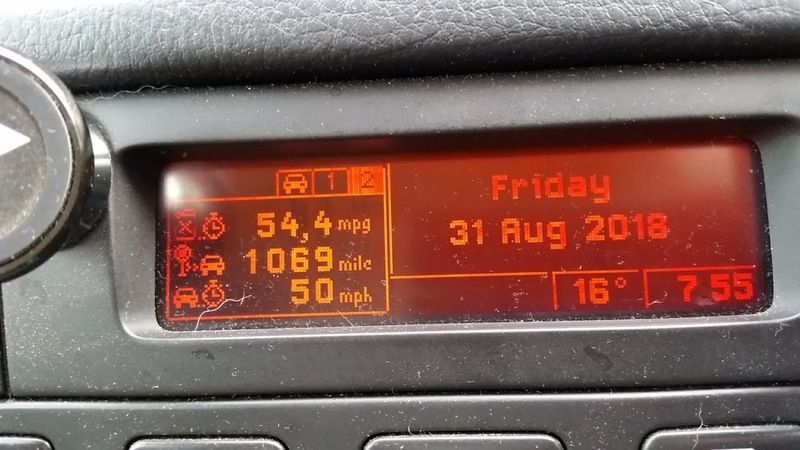 Think I'll lavish a little TLC on the Dogmobile after all, even if that means a bigger trailer to lug it around behind us on for our next adventure. No escaping the fact this is the best car I've ever owned and will be really difficult to replace. I'm going to put that day off for as long as I can.