Bencuk, that idea is fantastic for relocating the immobiliser.
Steve, it is indeed a shower switch, but the spring is broken in it now so its not turning off correctly, but the wee button for starting the car up is just a simple push button that was operating the horn on a clio.
The reciever is not very good, you need to have the chip less than a centimetre away from the ring otherwise it wont recgonise it, this makes the watch idea a bit ackward as your wrist needs to be at the right angle, a better option would be the seat idea, or for something removable put the chip into a mobile phone, and the ring on a mobile phone holder, the options are limitless.
There is also the "one for all airbag/abs light fixerrrer", which on its first use set fire to the instrument cluster: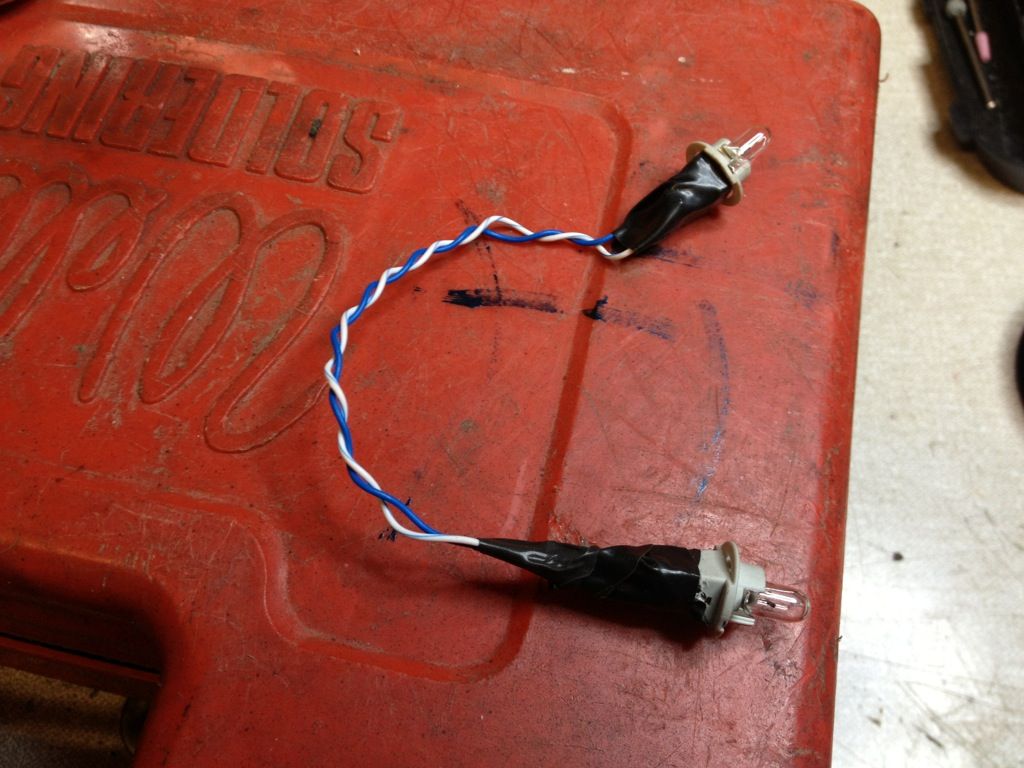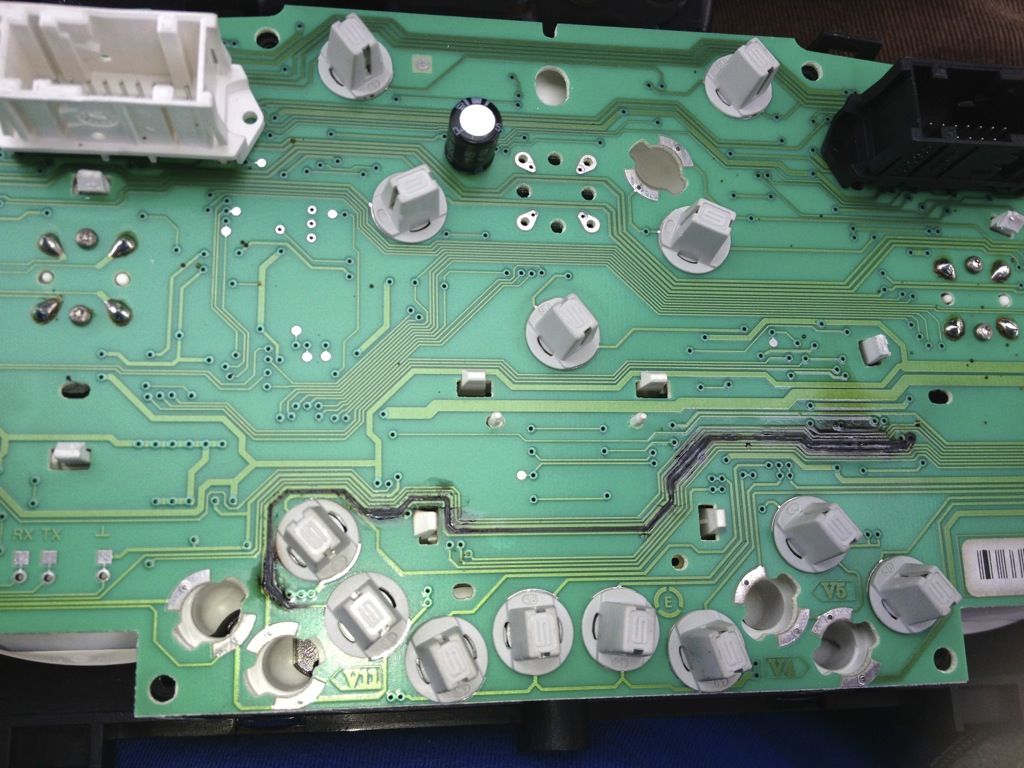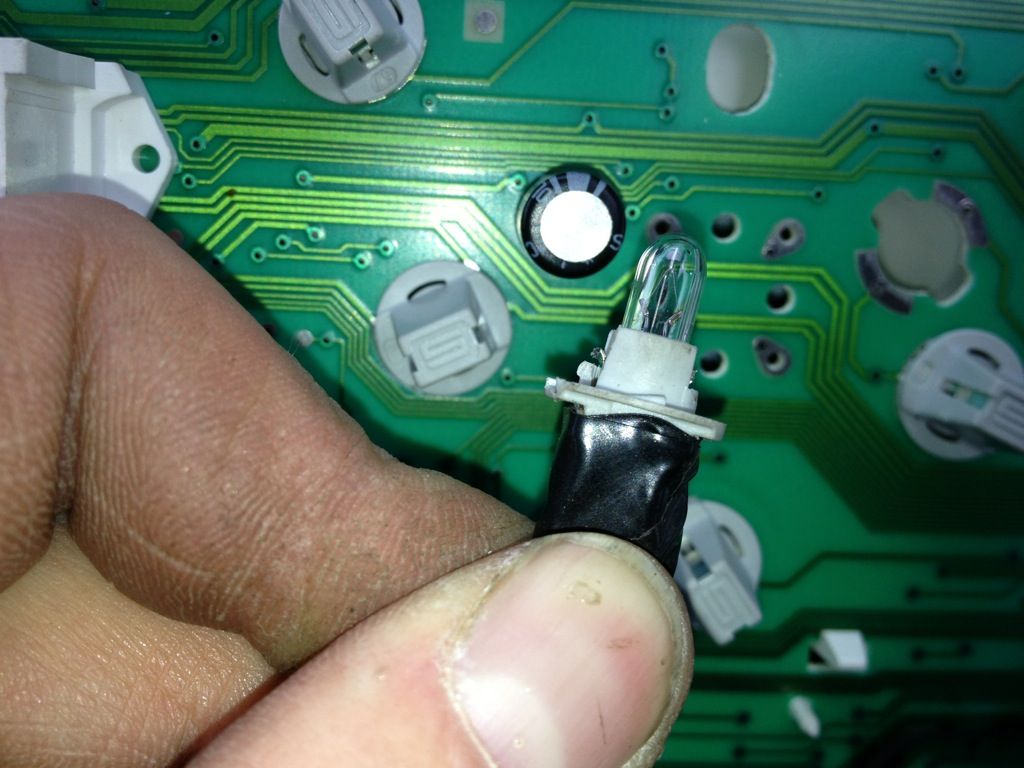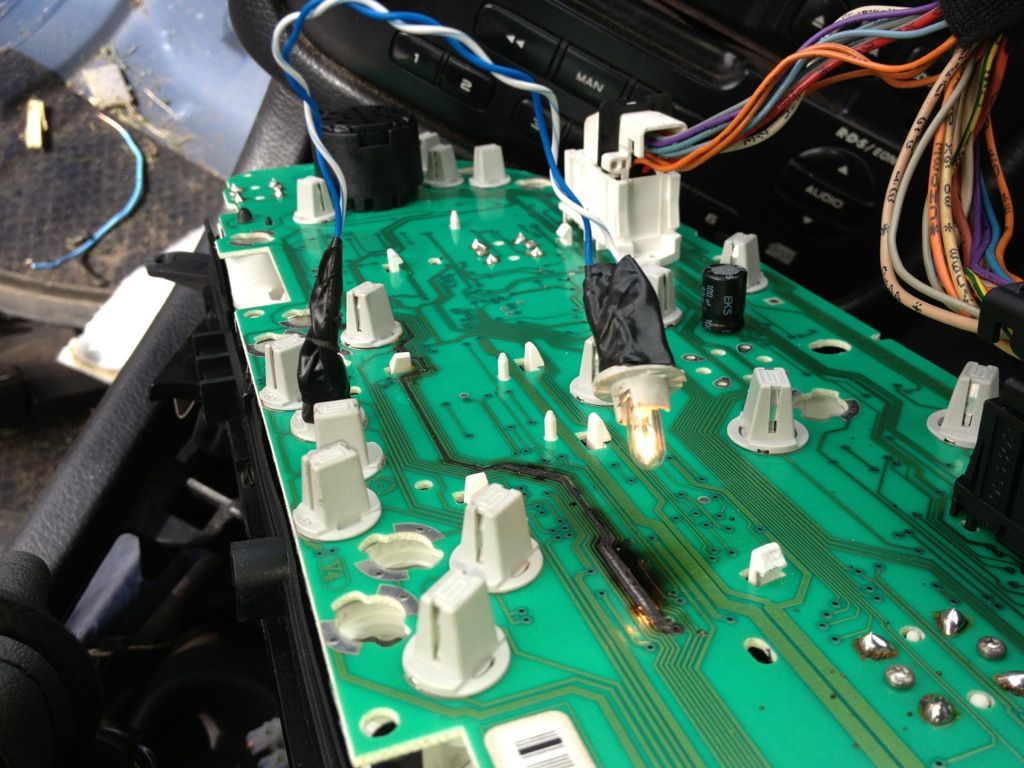 But after sorting out the issue which was a short circuit caused by this bit of kit, it is possible to get rid of an airbag light without actually fixing the problem, although the MFD still would say AIRBAG FAULT, the solution was to snip the legs off the piggybacking bulb, with them in they shorted the circuit and caused the mini fire
Setting fire to your instrument cluster in this way seems to be a great way of reset in the mileage if only for a short while