I am going to put my 406 back on the road, the 607 is a grand big barge for peanuts but they are by no means an entertaining machine to pilot, nor is mine particularly easy to run.
Some recommissioning is ongoing. The brakes require going over i have new disks and pads, rebuild kits for the rear calliper slide pins and need one slide pin for the front, and one ABS sensor wire has become frayed, it seems salvageable.
Im just now finding the faults that i forgot about.
The fuel filler cap stopped springing open, in my haste yesterday i removed the full assembly, today after reading the manual on its removal the pin just slides up, and i forgot about the clothes peg spring trick, anyhow the liner is off to clean the inside of the arch.
The next issue it has is the thermostat housing, i have a plastic one on this car with a small crack that leaks very slowly, the only way i could see it was with a pressure tester.
Im trying to take off said plastic part and replace it with an Aluminium one, reaching in round for the rear pipe it looks like a job to do up on the lift to get this pipe out: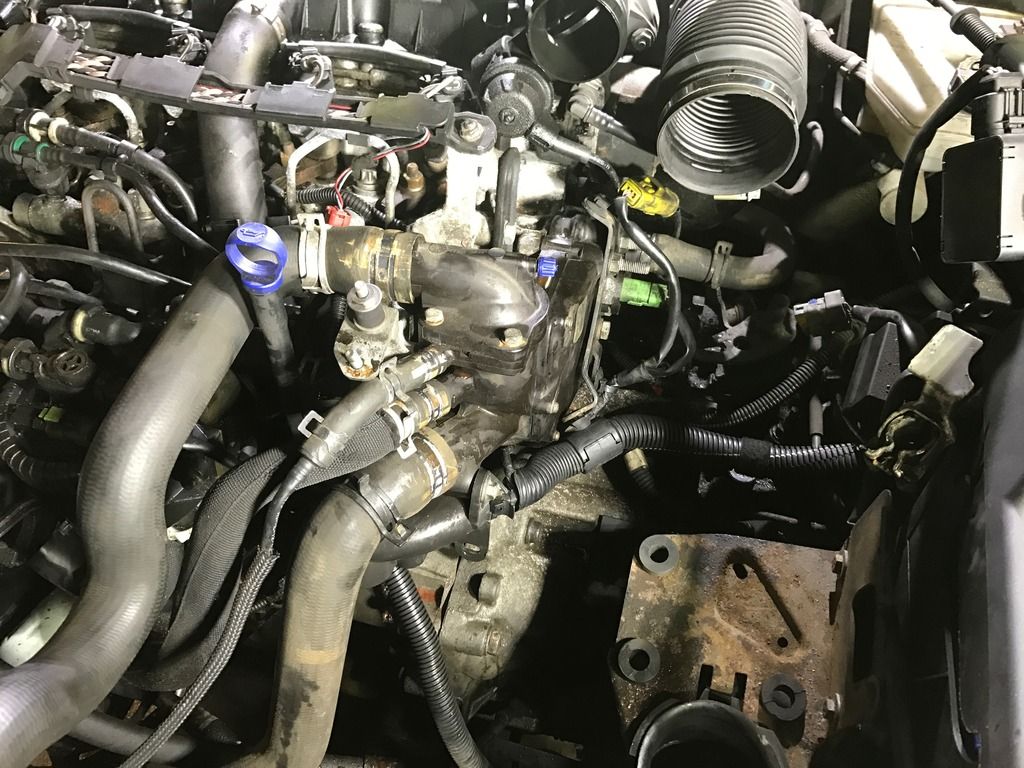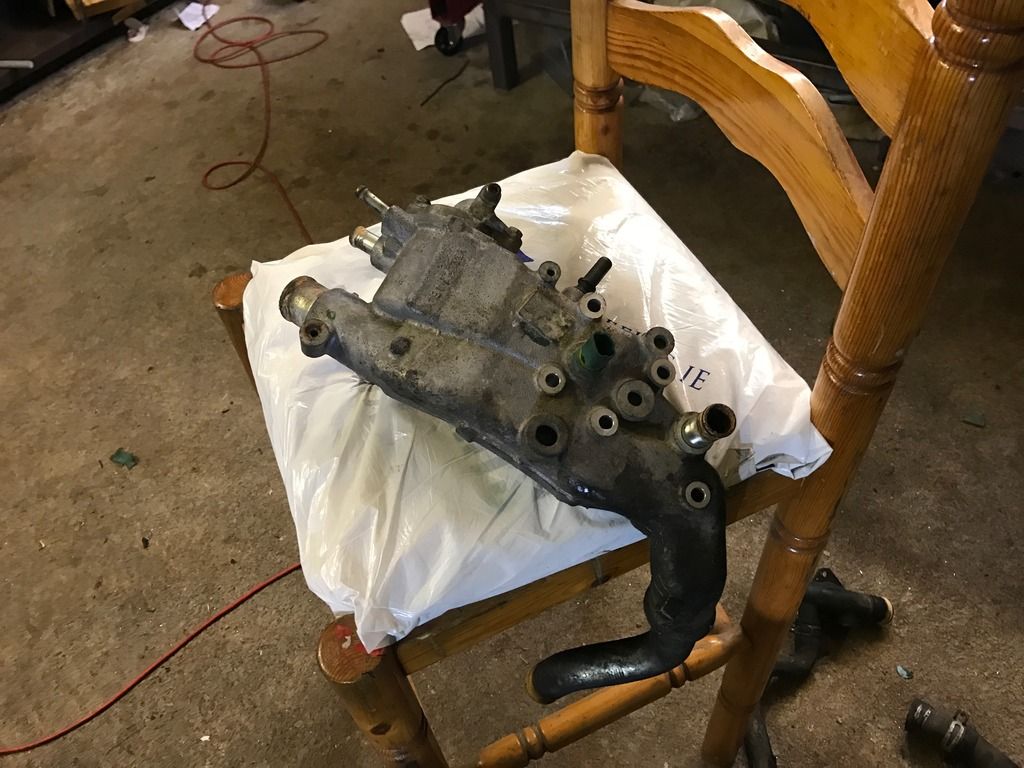 Anyone ever swapped one of these over?