I recently changed my phone from a 4s to 6, but the new phone will no longer fit in the holder i had made up for the iphone 4s
It was a dock i drew up on solideorks so an iphone could be slid into it one handed, and had the connector going to a connects 2 adaptor (i need to buy a new lead now for the lightening connector).
The holder or dock is 3d printed nylon its the stronger of whatever 3d printed materials are available so it wont crumble away to dust, its white with some splatters of jb weld but it could be sanded down and painted. The overall design takes its inspiration from the art deco movement and pays homage to the early works of dieter rams, no its just a square block ugly as hell but it did the job.
Anyhow im not looking anything for it, its a very niche market because you need to have a 406, connects 2 adaptor and iphone 4 or 4s and not overly worried about the squareness, but if anyone wants such a thing its better going to a good home than gathering dust.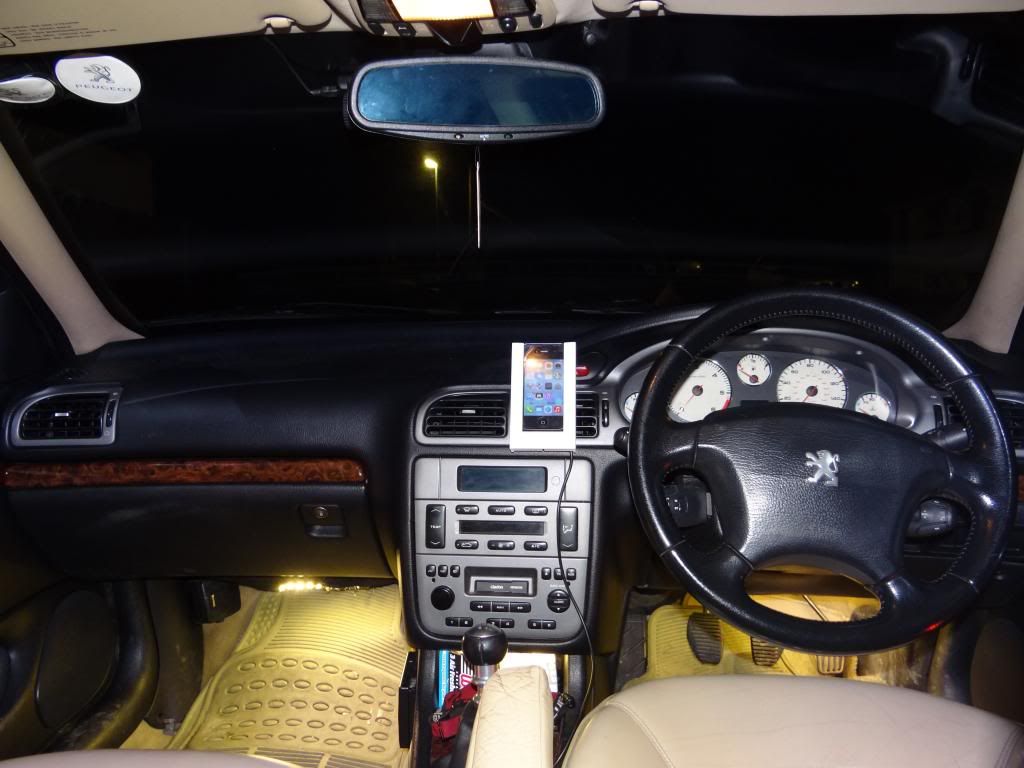 That was an early picture of it the wire actually is completely hidden and the whole thing replaces the central air vent.