So I've been deliberating for a while whether to get mudflaps for my mowtah. I've always fitted flaps to all my cars, but "proper" ones for the V70 are only available from the dealer (and they ain't cheap!) and all the aftermarket / universal ones I've seen look naff! I was originally quoted over £80 from the stealer (with owners club discount) but eventually managed to pick up a full set for £66...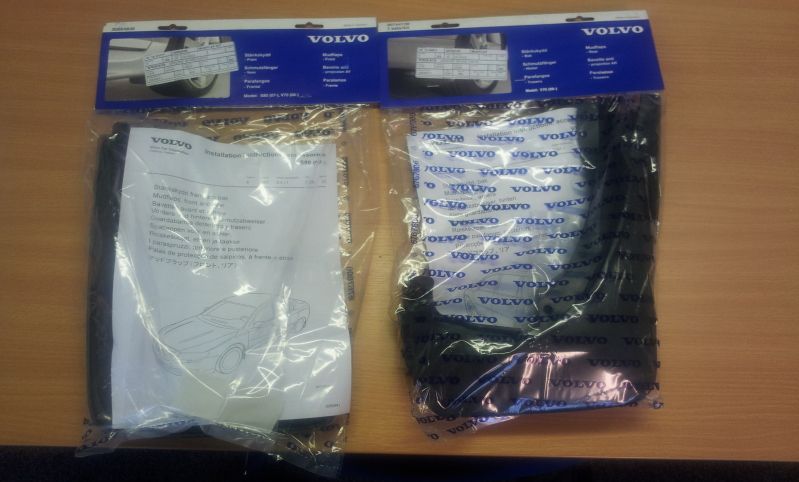 Got round to fitting them yesterday, they were very easy to fit and I think they look great

The fronts can be fitted without removing the wheels, just turn them to full lock.
Firstly I removed the 3 screws from the wheel arch liner.
Then gave the area a good clean and stuck on a self adhesive protector (you can just about see it in this pic).
Held the mudflap in place and re-fitted the 3 screws.
This is the point where I had to grow a pair and take a drill to the second most expensive thing I've ever bought!! Drilled through the 2 remaining holes into the liner, then used the supplied pop-rivets, look at the length on that!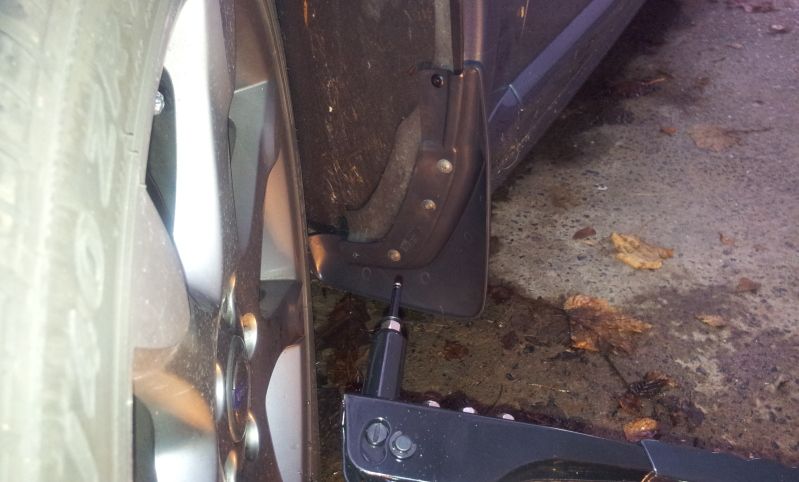 Et voila, first one's done.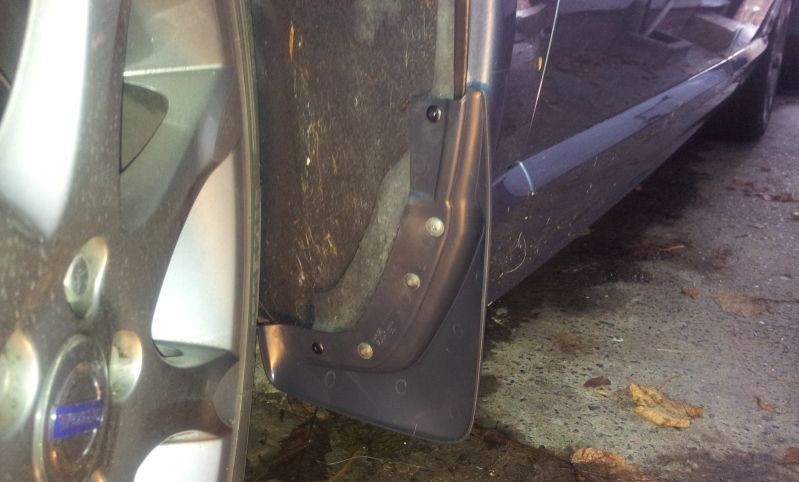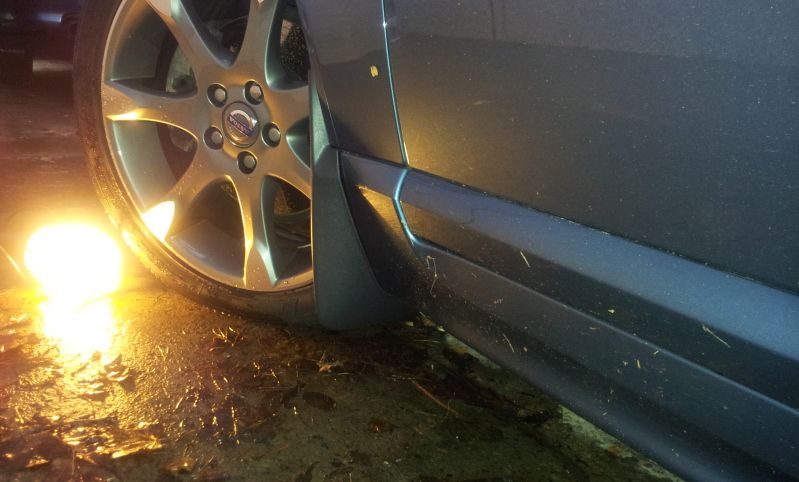 (Hey, there's a bit of 406 in the background

)
The rears are very similar, but you need to remove the wheels for access (the wheels were stuck really tightly onto the hubs, had to use foot based percussion to get them free!! What's all that about??)
Only 2 screws to remove this time.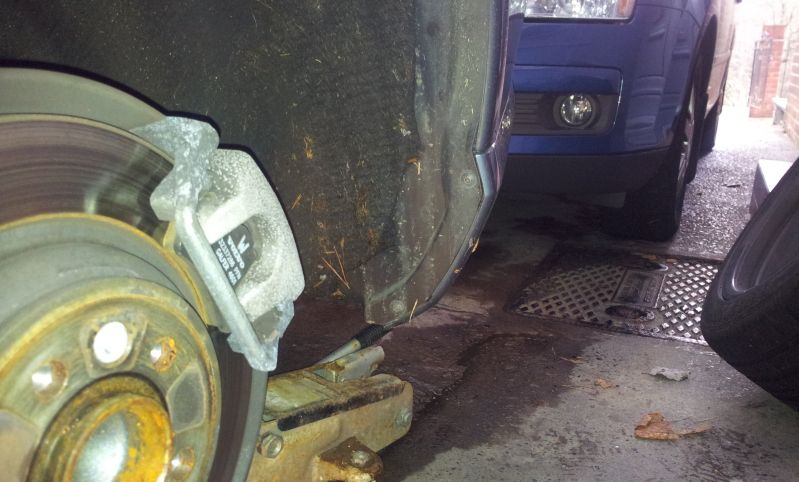 Then cleaned the area, applied the sticky protector, offered up the flap and refitted the screws. Drilled through, in 3 places this time, and riveted (had to be careful when drilling the bottom hole 'cos the exhaust is pretty close behind the liner).
..and we're done.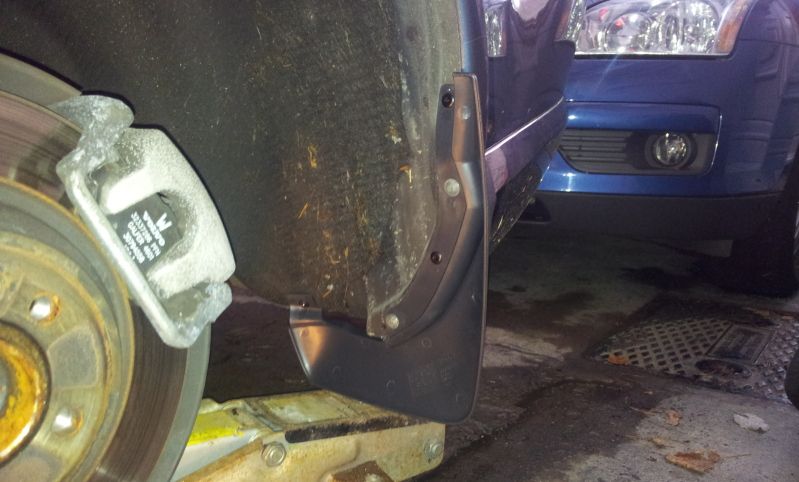 Just refitted the wheels and admired.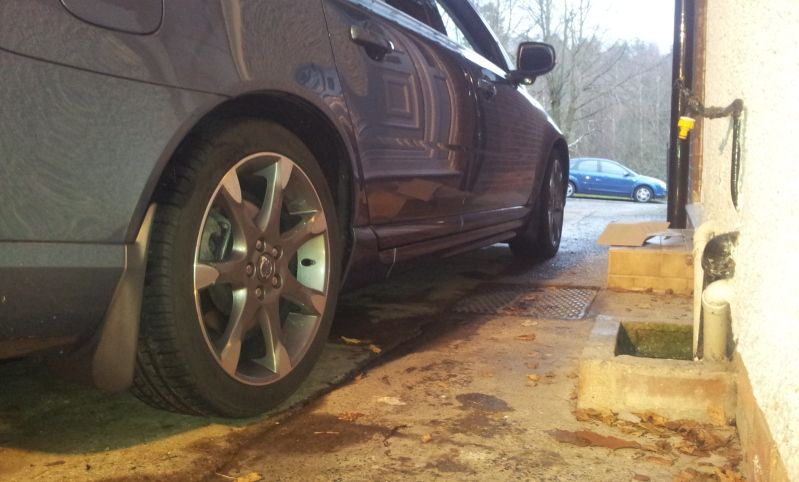 As I said, I think they look pretty good and am looking forward to the reduced mess on my car!!