Can't believe it, after 10 years of no accidents, and they wait until I get my all time wanted car and break it.
Happenned on a dual cariiageway, all traffic stopped for no reason, it happens. The brakes on this car are amazing and it stopped lovely, then this Astra slammed into the back of me, pushed me 2-3 car lengths, I managed to steer around the car in front of me luckily.
Everyone's ok, that's the first thing I checked. Aching a bit now (3 hours later) and my insurance have adviced to get seen to. Also, I've requested that the hir car I have be of similar standard. I just spoke to the girl involved, who was very shook up (as I'm starting to feel now) and she told her insurance company that she's liable. Her car looks to be written off as there was oil coming out under it.
Anyway, 2 broken cars and no broken bones. Although it was her fault, there was nothing much she could've done about it, these things happen.
Hoping my car's repairable, the wheel well is crumpled a bit, and a new bumper. Fingers crossed. I'll keep you posted.
Here's the cars:
And the Astra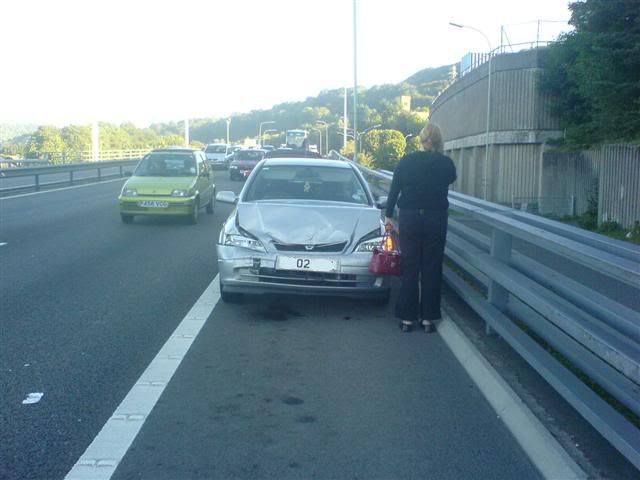 off for a cry now