first ov all you will need these few things . (all the wires are allready on your car.)
1. a set of front fog lights (do not forget the "L" shape bracket from the donor car)
2. a indicator stalk with front fog controll .
3. a relay (this is located under the steering wheel behind the fusebox (look right under)
4. x2 10amp fuses (usually these are all ready in ready) check engine bay fuses 12 & 13
Note. there is allready a relay in the relay panel under the steering wheel but you need to add a 2nd one,
the pink and orange arrow shows were both relays need to be. dont forget you only need 1 relay from the donor car because your car will allready have one fitted _ the one allready fitted controlls the rear fog lights.
also note that your relay panel may only have 2 slots and not 4 like in the picture below. dont worry about that .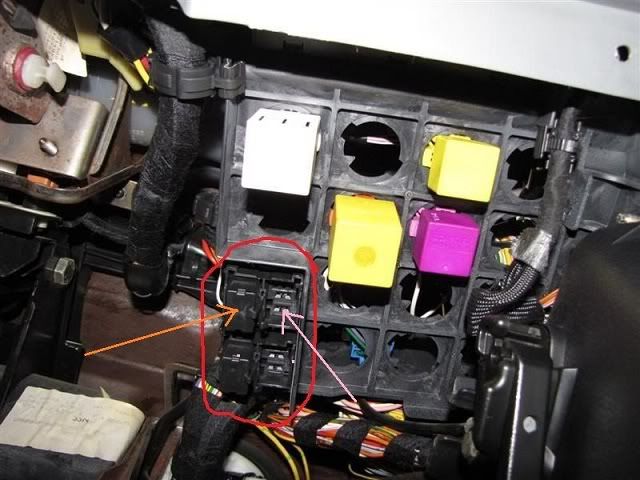 FITTING

replace your stalk with the new one that has front fog controll. insert the relay under the steering wheel . put the fogs in the bumper - when you put the fogs in the bumper you will see the plug tied up . simply plug it onto your fog and bobs your uncle, job done. its that easy
PS dont forget to check fuses 12 & 13 in the engine bay fuse box beside the battery

If your unsure or need any more help just send me a message or ask on the forum