Hello all,
Im doing a lot of work on my car so keep an eye on the tutorials, this is my first.
In this we will be renewing the windscreen motor, this can be because the wipers wont return to centre or stop randomly.
What you will need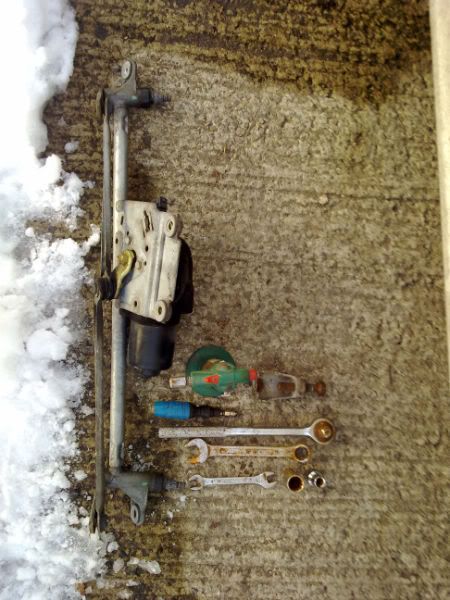 You will need:
* 16mm Spanner
* 16mm Socket
* 10mm Spanner
* 10mm Socket
* Ratchet (obviously)
* Ball joint separator
* Heat (in this case a blow torch and a jet torch)
First of all take the nuts off the two threads on either wiper arm, then push the wiper arms so they're at a position like the one below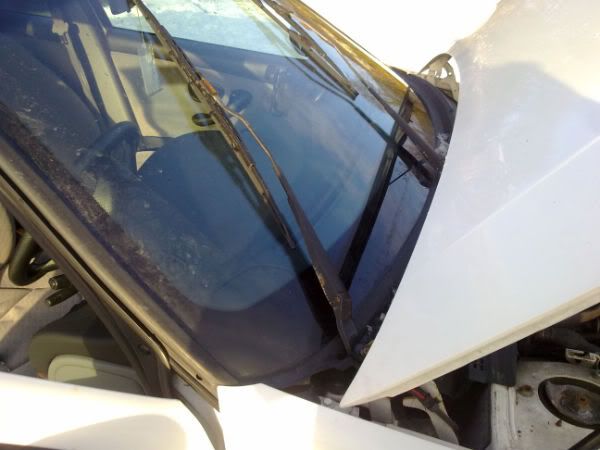 Now heat the thread up until it goes misty, this will make the thread expand then dramatically shrink breaking any corrosion, it's still going to be difficult but it'll make it a bit easier. Next you want to position the boll joint separator like below so its a bit tight, heat up the thread again and gently tab the top of the ball joint separator. I would like to say it's easy, it's not, I spent a good 10 minutes doing this occasionally doing the tool up a bit more and twisting, persistence is the trick.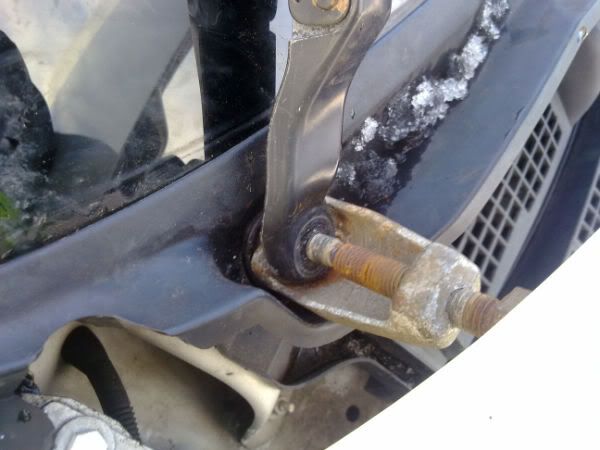 When that's done pull the wiper arms off put them to one side, now silly plastic bits. They're not a headache just awkward, the bit below just unclips - tug a bit and it'll go. Later on in the tutorial you'll see the pic for them. On the end of the plastic bits is a tab caught between two pieces of metal, unclip the left one first the right one has to "twist" out.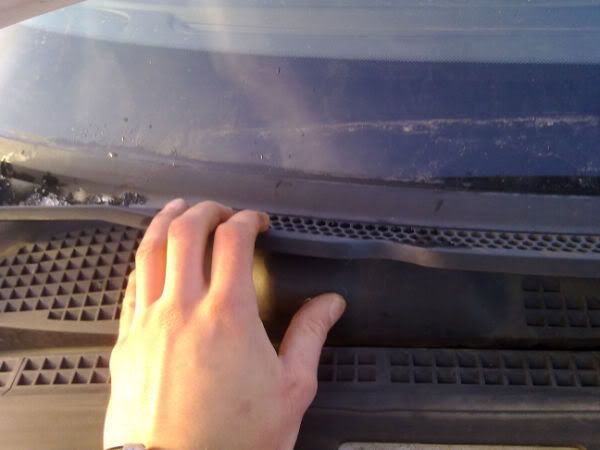 More plastic bits, now they have tabs at the end picture below. I got a spanner and gently prized them off, be careful they will break if they're abused, you only need to remove the left plastic bit.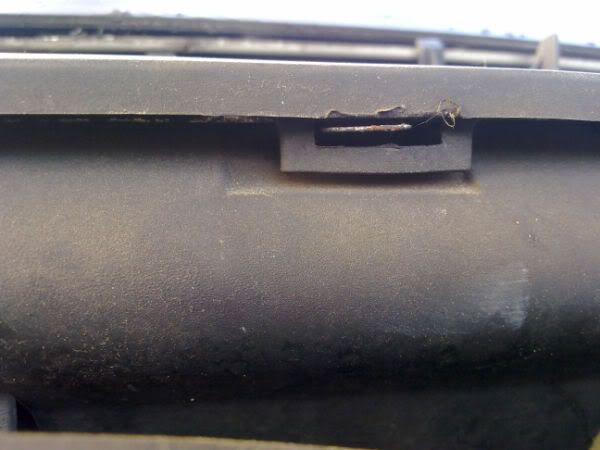 Then..... no turning back now!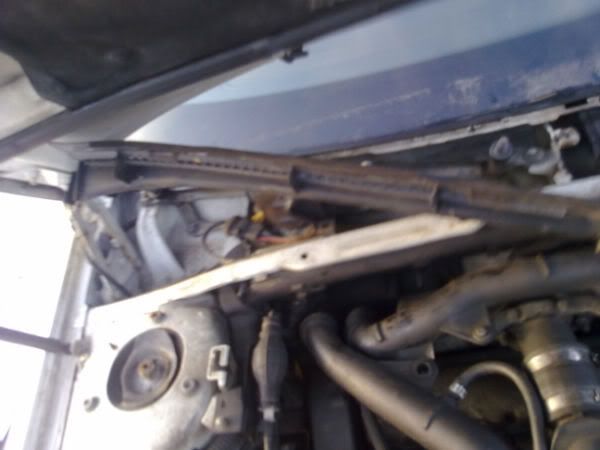 Now you'll see the wiper motor in question. There's 3 nuts to undo and a bolt
Then Remove and replace! I'm not going to lie, It's a pain to get it back in! just fiddle there is a knack to it, tried to picture it
After it's replaced (I don't think you need a photo of that though

, it all need to go back together. It's esier to put together however there are two bit that may cause problems. The meshy plastic bits have clips on that have to be pushed on the bottom on the windscreen. The right hand side meshy bit is a REAL pain, I had to "peal" it on so put the tab on first then ease all the clips on. Everything else is in reverse order.
I hope this helps people, is it possible this could be added to the knowledge articles? I have a few more coming too.
Cheers
Kyle