I have read a lot on here and loads on the net regarding 406 standard Clarion CD player not working when the car is running as in playing CD's......

Well I looked into this in great depth and found the the laser on the standard 406 Headunit is rather weak. This has been a case of a few calls and some research.

All it needs is this when it starts messing about....

Firstly buy some stereo removal keys from Halfords for a few quid. They come in a U shape so the first thing to is bend them both so they are straightish like so.......
Once they have been straightened then its time to put them in the holes in the stereo until you hear a click. Once you hear the click gently pull back on the removal keys and the stereo should start to come out. If it doesn't then twist the removal keys a slight touch whilst gently pulling back.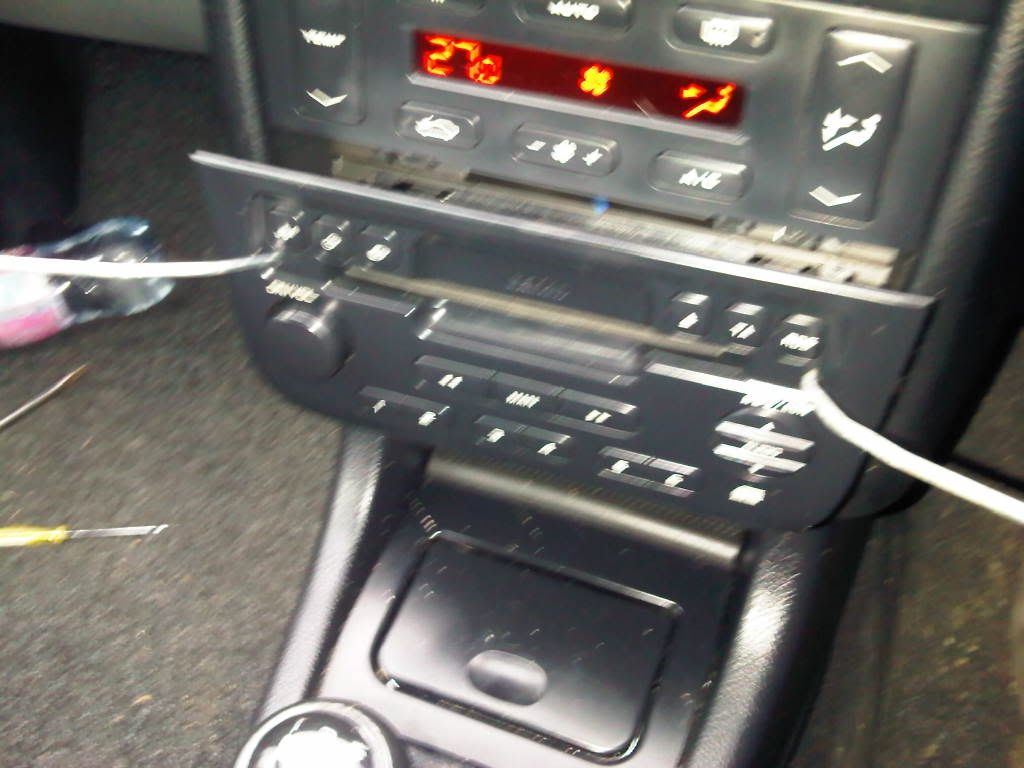 Once you have the headunit removed you will come across 2 little Philips screws. Remove both of these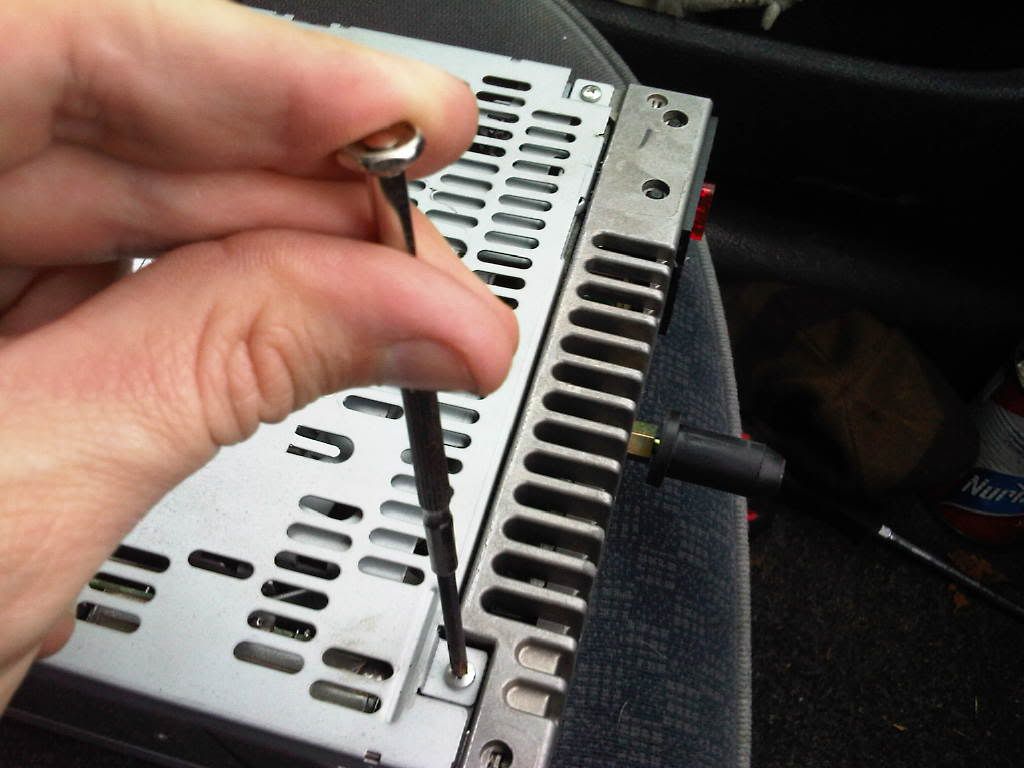 The next step once both screws are out is to lift the top part of the lid from behind as shown
.......
Once the lid is off you will see a few holes here and there. The hole I have shown is the one you need. Look inside the hole and you will see what looks like a blue fish eye. It is small, very much the same size as say a Goldfish eye. Get a nice clean ear bud and put it down this hole till it reaches the laser and gently move the cotton bud end around on the laser. Do this for around 15 seconds or more to make sure the laser is nice and clean.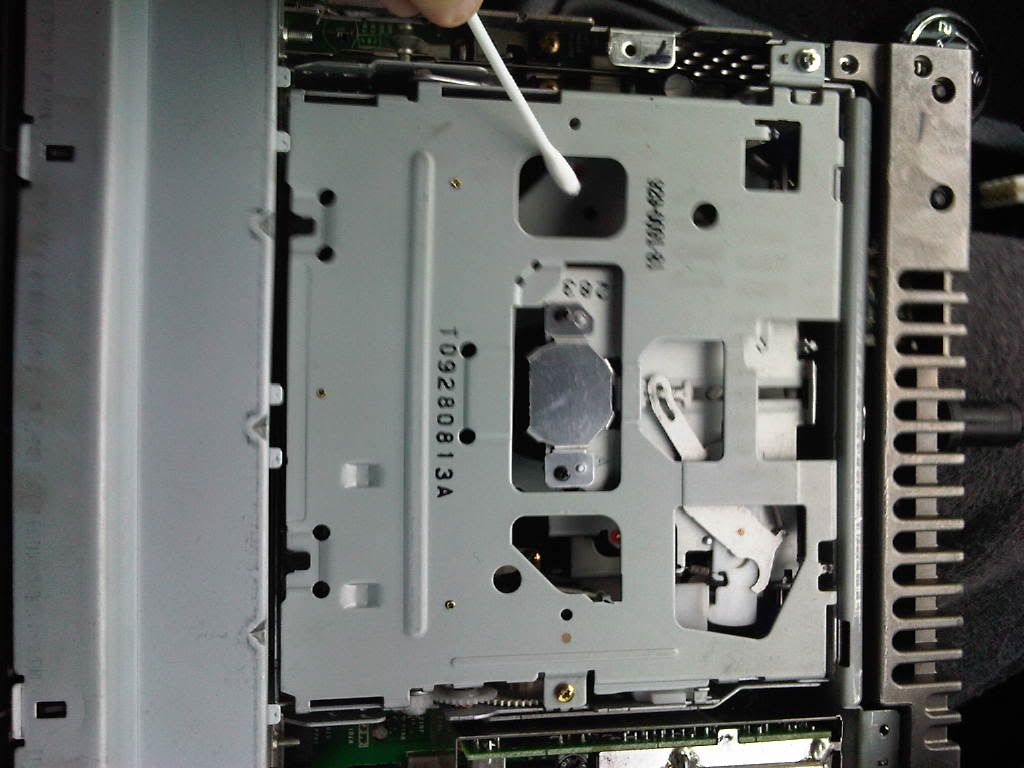 Then its a case of putting the lid back on, the screws in and gently pushing it back into its housing. Now your ready to listen to CD's whilst on the move!!